Date of Posting: August 12,2016
Monde Nissin is looking for happy and creative individuals to be part of their growing team. They will have a special recruitment in Naga City this coming August 16 and 17. Interested applicants may send their resume to kat.lautengco@mondenissin.com. For details, you may contact Monde Nissin at 09210246105.
-0-
Date of Posting: June 14, 2016
The most awarded hotel in the Bicol Region is having a recruitment day! Come in your best suit/business attire on June 25, 2016 at 9:00am to 3:00pm and look for Mr. Paul Dichoso at the Avenue Plaza Hotel, Magsaysay Avenue, Naga City.
For those who want to deliver the good life!
Date of Posting: June 09, 2016
JOB ALERT:
Whiteport, Inc.
is urgently needed of the following positions for our Robinsons Place Naga City Project.
Prepares shop drawings and as-built plans knowledgeable in AutoCAD application
At least 1 -2 years of working experience in the related field is required for this position.
Graduate of BS Architecture/Civil. Male/Female, 25-35 years old.
Conducts site inspections
Prepares inspection reports
Coordinates and supervise all construction groups
Responsible for formworks/ precast/ rebar/ concreting
Documentation & updating data of sub-con to be submitted to Head Office
Supervise site works if in compliance with the standards
Graduate of Civil Engineering
At least 2-years of experience in project supervision and implementation
Male/Female, 25-35 years old
Interested applicants, kindly visit our project site at Robinsons Place, Diversion Rd. Almeda Highway, Brgy. Triangulo, Naga City
Email resume at: wpi_hrd@yahoo.com, erbardaje@yahoo.com, catapaterlyn@yahoo.com
Date of Posting: May 19, 2016
Day of Posting: May 10, 2016
Date of Posting: March 02, 2016
Please send your resume to hrd.catalina@gmail.com
Date of Posting: January 9, 2016
Biggs Incorporated
is looking for an
Executive Assistant ( EA).
ROLE : The EA will provide administrative support to the CEO in tracking of action items, management of appointments, schedules, preparation of reports and etc.
QUALIFICATIONS :
Male or Female , 20 to 25 years old.
Must possess at least Bachelor's/College Degree. ( Preferably business/marketing ).
Preferably a former student leader with satisfactory academic performance
Must have excellent communications skills in both written and verbal.
High attention to details and reliable.
Work related experience is a plus.
Submit your application personally at Biggs Main Office, Zone 2. E. Fausto Drive San Felipe Naga City or email your updated CV's at papena@biggsdiner.ph / phillipjohn.pena@gmail.com
Join the most dynamic food service company in the region!
Date of Posting: February 01, 2016
Compagnie de Catalina Corp. is looking for BUSINESS PROCESS AUDITOR cum EXECUTIVE ASSISTANT and STORE ADMIN. and ACCOUNTING ASSOCIATE. Please send your resume to shobealinood.hrdcatalina@gmail.com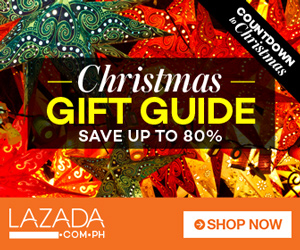 Date of Posting: October 23, 2015
Source: Camella CamSur
CAMSUR PESO LOCAL JOB VACANCIES FOR THE MONTH OF MARCH 2015
Source: CamSur Peso Facebook Account
For details & referrals pls. visit CamSur Employment Center @ 2nd flr. Capitol Main Bldg. Provincial Capitol Complex, Cadlan, Pili, Camarines Sur or call (054) 477-7468 / 477-5858.
Disclaimer: All job opportunities posted here are sourced from recent posters and images from Facebook Official Pages (check links for verification), and placement centers in Naga. Naga City Deck is not in any way affiliated to the companies posted here unless otherwise specified. The main purpose of this post is to help fellow Naguenos and Bicolanos have access to job opportunities.
Reminders for Job Seekers:
READ application requirements and take note of the contact details
Take note of the DATE of posting.
Note for companies: Please send us a message by posting your comments or using the contact form if you want your announcements removed from this page. Thank you very much.
--00--
Other sources of Job Opportunities:
Metro Public Employment and Service Office
G/F DOLE Bldg., Naga City Hall Complex
J. Miranda Ave., Concepcion Pequeña, Naga City