Naga City - Another cafe! Yes! Another one in Magsaysay Avenue! Naga's orbit of coffee shops is becoming huge as new concepts and different passions collide among businessmen. Games of some sort like chess boards or snakes and ladders etc. are common in a number of coffee shops in Naga. These are an added entertainment value on the establishment aside from the main feature which can be a specialty dish or the concept of the place. There's a new cafe in the city which focused on this extra entertainment value where people of all ages can play, enjoy and eat to their heart's content.
Board Game Capital of Naga. Dice BoardGame Cafe is of no doubt the Board Game capital in Naga City. The owners, who are a circle of friends, realized on putting up the first place in Naga for board game fanatics. Playing board games has been their stress reliever and the collection grew and grew as they discover games of various themes. They got inspired of a cafe in Manila of the same kind and decided to have their own version here in Naga. The long stretch of games are based on so many aspects that will require logical and analytical thinking, hand and eye coordination, precision, strategic alliances, money matters and many more. Different characters, different communities, movie based or even series based (Game of Thrones caught my attention), with characters so creative and unthinkable, adorable and warrior-like and the list can go on and on. All these descriptions about the board games are never enough as there are around 80 AND COUNTING sourced locally and abroad.
An opportunity to play board games we may never be able to purchase in our lifetime.
First, t
he rack of board games at Dice will give us the opportunity to play games we never thought existed. From the packaging, they have the impression that all these board games are really expensive and it's not a joke if you lose a piece or two. You will be open to a new world of games when you visit this cafe. Secondly, Dice is giving us the opportunity to play with games where most of us didn't ever prioritize to purchase for our families. With this opportunity, we should be thankful that Dice is sharing the fun and joy that they too experienced. And mind you, these are all hard earned board games that's why we too should handle them with care.
Don't rock the boat! So be careful where to put your penguins!
Traditional board games will help us do more human interaction which we lack nowadays when dining out in restaurants. It's a common scenario when customers use their smartphones and tablets as if having their own worlds even though they are all seated in one table. Here at Dice, the traditional way of playing board games will boost relationships between family or friends. Any game that is tangible and interactive in a face to face manner is still therapeutic than by just tapping on tablets and playing online.
This game requires concentration. Trust me, don't let the size of it fool you for it requires brain exercise.
One board game per table policy. While there are numerous board games to choose from, only one game per table is allowed. Having this kind of policy will somehow lengthen the lifespan of the board games. The tables at Dice is also ideal for only one game.
While waiting for your food, you can start choosing your board game or toy. You can also ask for recommendations from any of the crew. Plus, they will also give you a little introduction about the game and show you how it's going to be played. There are games that require more time that you can continue during your next visit. At least you'll get to try Dice's food again and you'll have more reasons to go back since there are so many games to choose from and I heard they are still adding more.
Notice where are food were placed while waiting for the the orders to be complete? Yup, there's a rack so that the pieces of the board games won't get spoiled and wet. Of course you want to play freely right? Trust me you need space, especially when the excitement level of the game rises, you'll never know where your hands might be going haha.
Now about the food. Dice offers
starters, burgers, pasta, dessert and drinks.
For
STARTERS,
there are Potato Wedges, Potato Tokens, Fries Overload, Nachos, Calamares, Cheese Balls, Fish and Chips, Ham and Cheese Roll and Chicken Tenders. Price ranges from P110 to P180.
We got to try the Potato Tokens which is somehow Mojos-inspired of Shakeys and the Cheese Balls which I have to say can be a must-order every time you're at Dice. No wonder that the Cheese Balls is one of their best sellers.
Chicken Tenders
10 pieces of cheese balls per serving and the sauce is so delicious!
BURGERS are from P180 to P220. Choose from Classic, Triple Bacon, Triple Chili Cheese and Hawaiian Bacon Burger. The burgers are paired with Potato Wedges and can be good for sharing for the not so heavy eaters.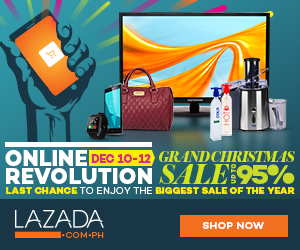 The most interesting burger they have for me personally is the
Triple Bacon and Triple Chili Burger
. Who doesn't love Bacon right? These two have a special bacon jam and spread which I think (I may be wrong) I haven't seen in any other restaurants here in Naga. The patty also has bacon bits in it. When I usually hear Hawaiian Burgers, I usually remember my favorite Amazing Aloha from Jollibee back when I was still in high school. Then suddenly there was a slight change in taste. From that time on, I have been searching for the best Hawaiian Burger there is in town. The Hawaiian Bacon Burger of Dice may be a bit close to that but I hope next time it will be juicier. Don't get me wrong though, the patties are really flavorful.
Triple Bacon
Hawaiian Bacon Burger
All of the
PASTA
available is priced at P150. Pretty good serving size which can also be for sharing and their best seller is the
Tomato-Pesto
. They also have Creamy Carbonara and Tuna Pesto Pasta.
Tuna Pesto Pasta
Dessert
starts at P80 to P120. Choose from
Single/Double Waffle with Ice Cream, Ice Cream Sundae
and
Affogato
Single Waffle with Ice Cream
Hot Drinks start from P45 to P90. Cold Drinks start at P 40 to P105 while Milk Shakes are at P150. Specialty coffees will soon be available at Dice. Will just update you about it once available.
Chocolate Milkshake
Vanilla Milkshake
I liked their Caramel Macchiato because it's not too sweet
"Happy games kind of noise" is a standard at Dice
. Talking about games as an extra entertainment value in other cafes, we sometimes get annoyed when we hear customers laughing out loud because of the board games that they are playing. Here at Dice, noise brought about the games is a standard. You will never get annoyed since it's a guarantee that your group will enjoy the games and laugh out loud.
Dice is definitely not the alone time kind of cafe. We have many cafes here in Naga catering to that side of the world and Dice caters to people who wants to spend time with other people. Make sure you come with your friends, colleagues as well as with your families.
I can see some Dice Boardgame Cafe Game Night in the future. I bet this will really be fun! Visit Dice at Magsaysay Avenue, they are open from 2pm to 11pm and tell me what you think. They also have a second floor to accommodate customers, but because Dice is getting famous, there are many customers who are willing to wait and you should too. Game face on!
Mabalos Ann, Hubert, Fraulyn and the rest of you guys for the amazing time at Dice! More power!
DICE Boardgame Cafe
#29 Magsaysay Avenue
Store Hours: 2:00 pm to 11:00 pm
(Beside South Hills Bar & Resto)
Facebook Page:
DICE Boardgame Cafe
Instagram:
@diceboardgamecafe